Helen Glover & Heather Stanning launch spirited defence in France
12/07/2015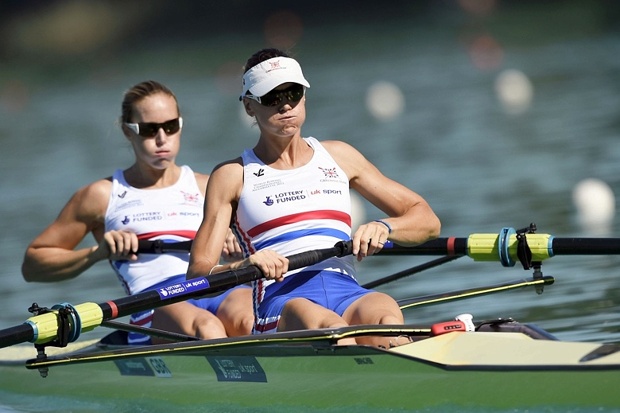 Glover and Stanning are the dominant force in the women's pair, winning with a 27th straight win.
Great Britain's men's eight team clinched a thrilling gold medal as they held off a late Germany challenge at the World Cup in Switzerland.
Britain, who beat their rivals in the final of the Grand Challenge Cup at Henley last Sunday moved into a comfortable lead.
Germany fought back in the closing stages but Team GB won by 0.08 seconds.
In the women's pair, Britain's Helen Glover and Heather Stanning also won gold with a 27th straight win.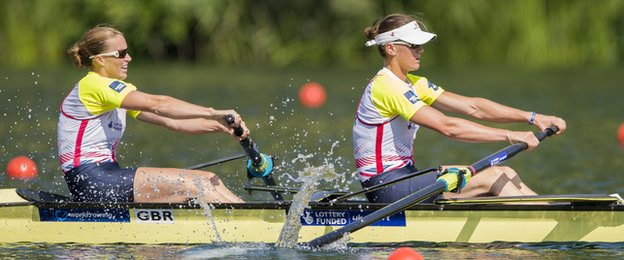 The Olympic, world and European champions finished in six minutes 57.590 seconds as they beat New Zealand (7:00.240) and Denmark (7:07.090).
"That was really pleasing because Helen called the race perfectly," said Stanning. "We saw New Zealand put in a push but Helen said 'stay there'.
"We knew we were going to attack it because it was the last chance to put down a marker before the World Championships."
There are three World Cup regattas each year, and the nation to have accumulated the most points after the final event is declared the winner.
New Zealand topped this year's standings, with Germany second and Britain third.
Britain were victorious six times in seven years between 2007 and 2013, which was their last win.
Back to all